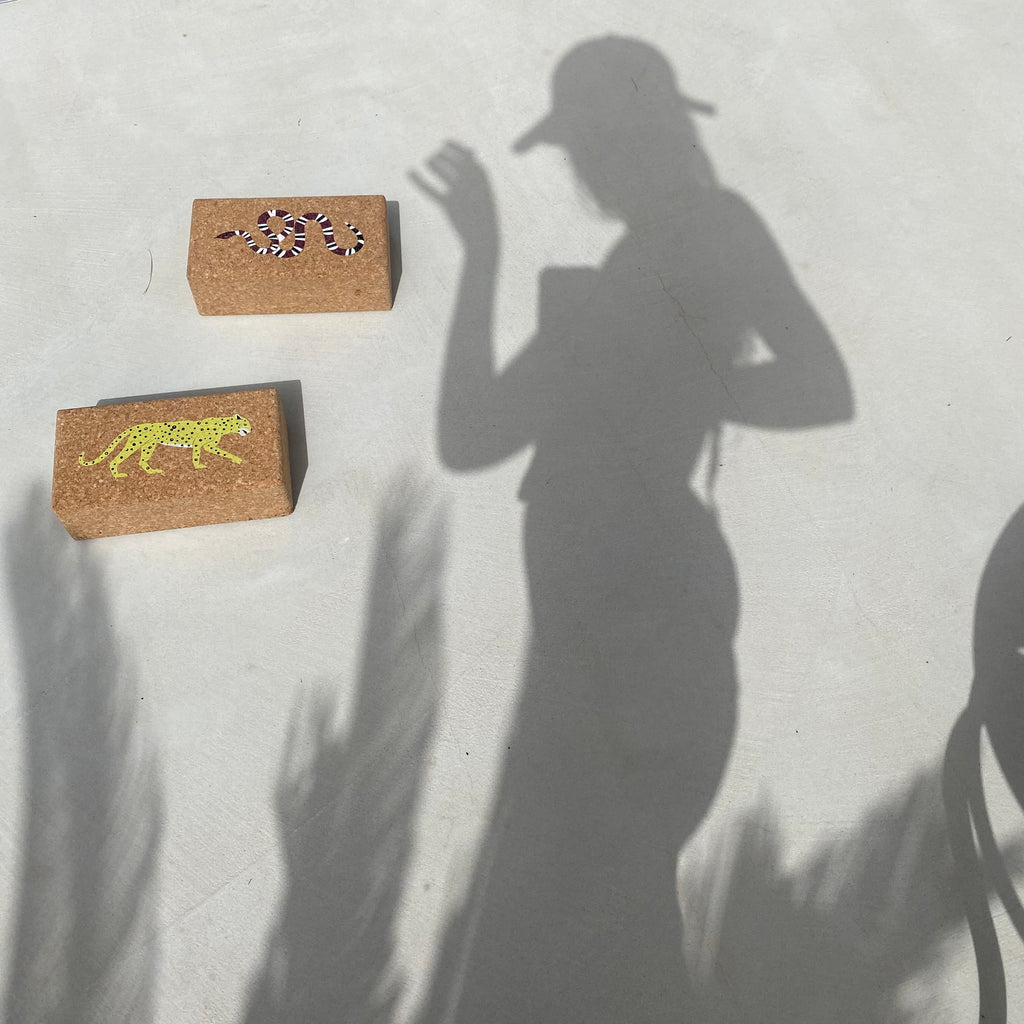 Transformational Jungle: THE BLOCKS
Transformational Jungle: THE BLOCKS
€85,00
incl. VAT, plus shipping
Ships in 1-3 business days
Details
The Transformation Collection was created to empower bright souls to free themselves, following their very own path, living their soul purpose, owning that space, speaking up and shining in their brightest light and truest colors - reconnecting with the essence, remembering who we are and where we come from. Unleash the power within, embody your wild side and ROAR for the highest best.

It´s a collection to support the transformation of the world we are in right now - powerful energies, vibrant, colorful and loud. Energized with the lightful transformative frequency of healing, nourished by our planet mother earth herself for grounding - guided by heaven, the source, the light itself.
The MAATÏ MAATÏ block is made of 100% natural cork from Portugal. A sustainable material, that grows over years on the cork oaks. The harvesting of the cork oak is an ancient process and only the cork farmer families and its closest friends do the harvesting to protect the trees. The cork is selected by hand and no gram cork is wasted.
We donate 10% of the revenues of this collection to CaritasHelfen for Ukraine. For peace.
The donation is exclusively made when shopping our products via our Online Store.
-----
Size: 23 cm x 12 cm x 7,5 cm
Material: 100% cork
Made in Portugal
Certificates: ISO 9001 and SA 8000
-----
THE BLOCKS: Pair TRANSFORMATIONAL JUNGLE consists of two blocks, one with a leopard and one with a snake print.