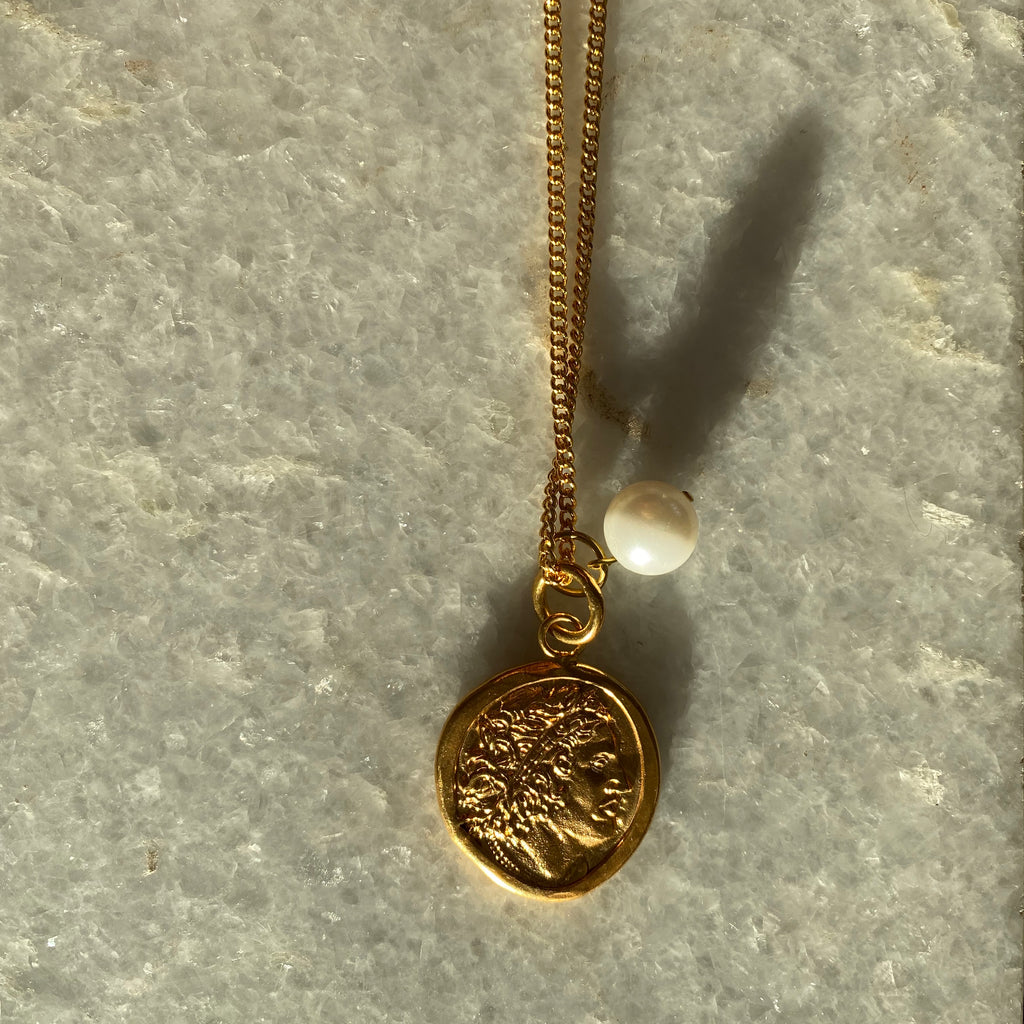 Zeus | Ζεύς
Zeus | Ζεύς
€188,00
incl. VAT, plus shipping
Ships in 1-3 business days
Details
- You are your own God -
Energized Zeus Amulet

Discover your inner Goddess, discover your inner God! Zeus is the father and king of the Olympic Gods. He teaches you how to tend your inner flame, your divine sparkle. He reminds you that your grace, passion and potential can change the world if you're willing to own them. Step into your royal presence and trust that the best version of yourself is unravelling from within. Let your unique inner light illuminate your path. Allow it to shine through all of your thoughts, words and actions.
The Zeus charm is energetically charged with empowering, graceful energy to guide your soul towards its purpose. The back of the charm displays an elephant, reminding you that taking up space is your birth right. With its majestic patience you will conquer any goal while always staying grounded. The world is waiting for you to claim your power.
 Zeus is with you and shows yourself your inner light. He helps you to open up. You shine bright - like a King, like a Queen! Look at you, wow! Can you also feel it? This sparkling inside? This light? And hey, that's not Zeus. This is you. 

Solid brass gold plated with 24 Karat Gold, comes with a 50 cm long 24 Karat Gold plated brass necklace.
The Amulet is an ancient coin, Greece 300 B.C, size: 25 X 25 MM, weight: 17 gr
Handcrafted by an angel on Bali - who saved Leonie Lepenos 3 years ago.