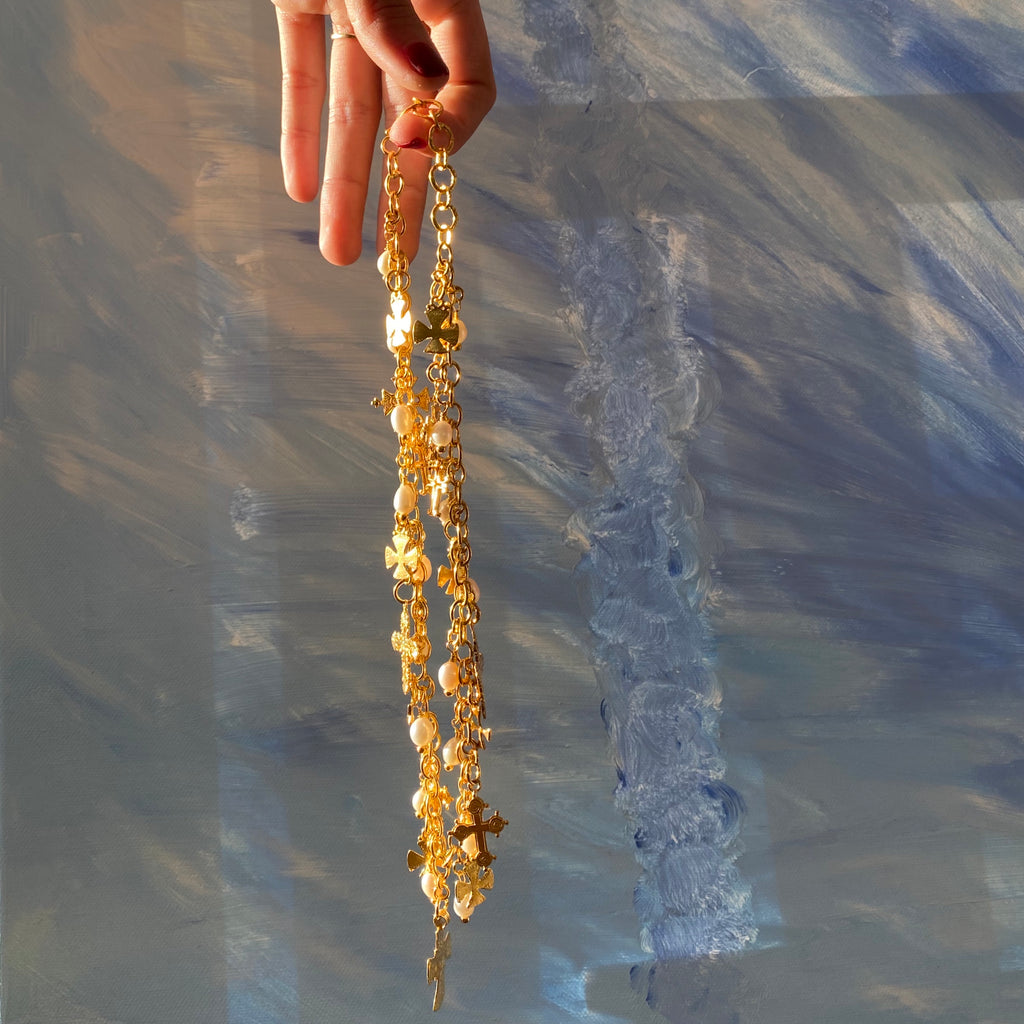 Aphrodite | Ἀφροδίτη - The Collier
Aphrodite | Ἀφροδίτη - The Collier
€222,00
incl. VAT, plus shipping
Ships in 1-3 business days
Details
- Being in the state of unconditional love - 
Energized Aphrodite Collier
Aphrodite is the Greek Goddess of love, beauty and sensuality. Unconditional love is one of the highest possible frequencies. Its power is limitless and heals every wound. Being in the state of unconditional love makes you feel complete and safe to connect with your divine femininity. Channel your inner Goddess and embrace your inner Yin-Part: the intuitive Goddess who allows herself to witness and receive all the goodness and abundance around her. She trusts the natural flow of life and opens up to the frequency of pure love. Let her guide you and open wide to the deliciousness of life. The little things in life are manifested divine love - gifted to you, Goddess. Connect with your inner Aphrodite! 
The Aphrodite collier is energized with pure love vibes and highest angel frequencies. Wearing this collier feels like heaven on earth. Can you hear the angels sing? Yah, that's it: Pure love. Next stop: Cloud 9! 
 Handcrafted solid brass made bracelet gold plated with 24 Karat Gold. 
Hand made on Bali by an angel who saved MAATÏ MAATÏ founder Leonie Lepenos 3 years ago. 

Every single piece is energized in Berlin by Holistic Coach and Energy Healer Leonie Lepenos herself.