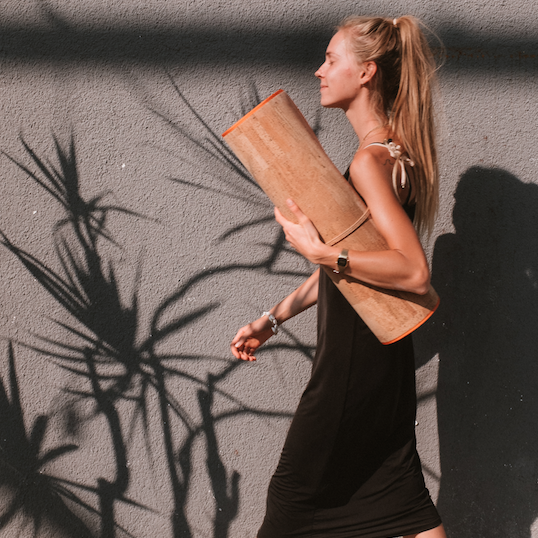 Bundle of Love #lightinsight
Bundle of Love #lightinsight
Details
Be smart and take all the love at once!
Get THE BAG #lightinsight + THE MAT Desert Orange.
Of course you can combine any mat with any bag design. When you place the order, just leave a note of your individual combination!
THE MATS by MAATÏ MAATÏ are the first Premium Cork Yoga Mats on the market. THE MATS by MAATÏ MAATÏ are different from the usual cork yoga mats, as we do not use agglomerated cork, but natural big slices of cork, which are brought together in a patchwork, making every single mat unique and more flexible than usual cork yoga mats. They are made of natural cork from Portugal. A sustainable material, that grows over years on the cork oaks. The harvesting of the cork oak is an ancient process and only the cork farmer families and its closest friends do the harvesting to protect the trees. The cork is selected by hand and no gram cork is wasted. 
The MAATÏ MAATÏ Premium Cork Yoga Mats are:
naturally water-resistant 

hygienic

self cleansing

dust-resistant

super flexible

anti slippery

designed with a little extra cushion for your hips and knees during floor poses (6mm thick)

lightweight (0,9 kg)

made of natural Portuguese cork, harvested in traditional and sustainable way

handcrafted in a family-run Portuguese manufactory
Made in Portugal
Certificates: ISO 9001 and SA 8000
Also with humidity, the mats have the perfect grip. That´s why THE MATS by MAATÏ MAATÏ are also great for challenging Yoga styles like Vinyasa, Bikram or Power.