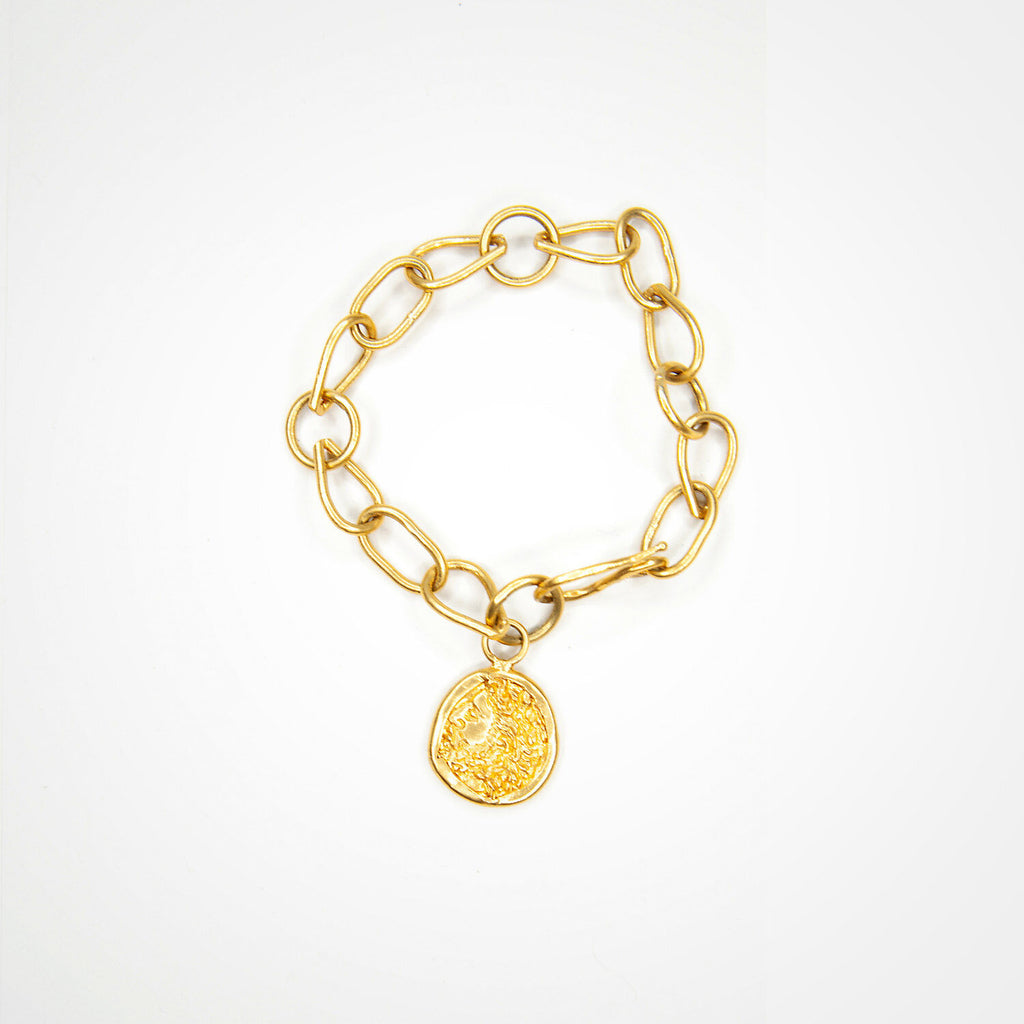 Asklepios | Ἀσκληπιός
Asklepios | Ἀσκληπιός
Sold Out
incl. VAT, plus shipping
Not in stock
Details
- Awaken your inner Healer -
Energized Asklepios Bracelet
Asklepios is the Greek God of Healing, taught by the Centaur Chiron (half human, half horse).
Chiron is represented by a horse on the back of the charm, holding additional space for you. He will initiate your process as a healer and will be there for you as your master as you learn the art of healing. A healer does not heal you. They hold space for you to heal yourself. Only you can heal yourself - awaken your inner healer today. Asklepios supports you in connecting with your inner medicine. Asklepios is with you and shows you that everything can be healed. Open up, open yourself for healing on all levels - unhealthy situations in your life, relationships, old structures and patterns, your karma, your energy system, your body. Become sacred medicine for yourself and the world around you. Asklepios will hold the space for you to raise your own frequency and believe in the power of healing in love and light. Our body is a mirror of our soul - when our body isn't healthy, our soul wants to tell us something. Healing means looking within, understanding our soul and following our soul's purpose while changing unhealthy circumstances. Developing a deep understanding of our body and its ways of expressing dis-ease and sickness will empower spiritual growth and a deeper relationship with your physical and emotional body. Your pain does not define you any longer. Asklepios holds you while you establish a healthy, holistic connection between your body and soul and change your circumstances based on that approach. Heal.
 It´s recommended energetically to wear the bracelet on the left side, your heart side to intensify its energies while integrating these into your body energy system.
Handcrafted solid brass made bracelet gold plated with 24 Karat Gold. Hand Made with an ancient Greek coin 300 BC, size: 22cm weight: 22,4g
 Hand made on Bali by an angel who saved MAATÏ MAATÏ founder Leonie Lepenos 3 years ago. 
Every single piece is energized in Berlin by Holistic Coach and Energy Healer Leonie Lepenos herself.